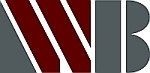 Hello, and welcome to Michael and Reba's web site. We are financial professionals for AXA Advisors, LLC. Wanting to help people is what first attracted us to the financial services industry, and that is what has kept us going throughout our career.

We work to help clients protect themselves, their families and their businesses from the unexpected turns life often takes, and to help guide them toward a solid financial future.

Whether you are interested in protection for your family, education funding for your children, a secure retirement or the growth of your business, we want to help you achieve your goals by designing a financial strategy specific to your needs.

If we can be of assistance to you, your family or your business in helping to make any financial goal a reality, please contact us.
Balancing stocks and bonds can be a central part of building an investment portfolio. Find out how balanced funds follow a similar strategy.

Financial scams aimed at businesses are on the rise. See which potentially costly schemes owners and employees need to look out for.

A job loss after age 50 can carry serious consequences. These tips may help you prepare professionally and financially for a late-career challenge.

Explore the basics of equity real estate investment trusts (REITs) including their potential benefits and risks.