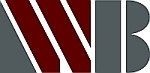 Wolf Bunt & Associates
Hello, and welcome to Michael and Reba's web site. We are financial professionals for AXA Advisors, LLC. Wanting to help people is what first attracted us to the financial services industry, and that is what has kept us going throughout our career.

We work to help clients protect themselves, their families and their businesses from the unexpected turns life often takes, and to help guide them toward a solid financial future.

Whether you are interested in protection for your family, education funding for your children, a secure retirement or the growth of your business, we want to help you achieve your goals by designing a financial strategy specific to your needs.

If we can be of assistance to you, your family or your business in helping to make any financial goal a reality, please contact us.
About one out of six American adults had provided unpaid care to another adult during the previous 12 months.

A letter of instruction has no formal legal status, but it could be just as important as a legal will to help settle an estate.

Do you know your FICO score? Here are some tips on how to improve your credit score and maintain your high score.

Recent trends in the changing health-care landscape, and why some economists believe the broader U.S. economy could be at risk.
Knowing your likely life expectancy is an important factor in making long-term financial plans.

Use this calculator to determine whether you qualify for the different types of IRAs.

How much can you afford to pay for a car?

Will you be able to afford nursing home care?