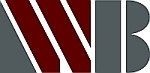 Hello, and welcome to Michael and Reba's web site. We are financial professionals for AXA Advisors, LLC. Wanting to help people is what first attracted us to the financial services industry, and that is what has kept us going throughout our career.

We work to help clients protect themselves, their families and their businesses from the unexpected turns life often takes, and to help guide them toward a solid financial future.

Whether you are interested in protection for your family, education funding for your children, a secure retirement or the growth of your business, we want to help you achieve your goals by designing a financial strategy specific to your needs.

If we can be of assistance to you, your family or your business in helping to make any financial goal a reality, please contact us.
This article looks at credit quality in the corporate bond market and the potential impact on fixed-income portfolios.

Even if you and your spouse have separate retirement accounts, you may still be able to craft a unified savings and investment strategy.

Discover how indexed annuities work, including the risks and potential benefits of purchasing an indexed annuity contract.

Wondering if you can still write off 50% of the cost of business meals? Find out what is and isn't deductible.
Estimate how much would remain after paying income taxes and penalties if you took an early distribution from a retirement plan.

How much life insurance would you need to produce a sufficient income stream for your family?

This calculator is designed to help you attach a dollar figure to your life's work.

How much do you need to save each year to meet your long-term financial goals?